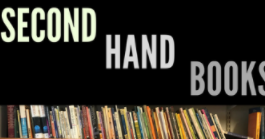 You can search our extensive stock of Second Hand Books, by Title, Author or Category, and then contact us if you wish to purchase them, either by phone, or by adding the books you are interested in to your 'enquiry' and send it to us.
Please note that the prices listed for the books do not include postage and packing.
"Hawkeye Hits The Jackpot" by Heley Veronica (Ref no. 1728)
This is a Paperback edition, which is in Fair condition and is on sale for £0.5.
Click to add this item to cart.
Product Description
Title: Hawkeye Hits The Jackpot
Author/s: Heley Veronica
Category: Childrens
ISBN: 9780862016609
Binding: Paperback
Condition: Fair
Notes:
Price: £ 0.5
Search for this book using Google: